Slanted Suspension
Kauffman and Niesche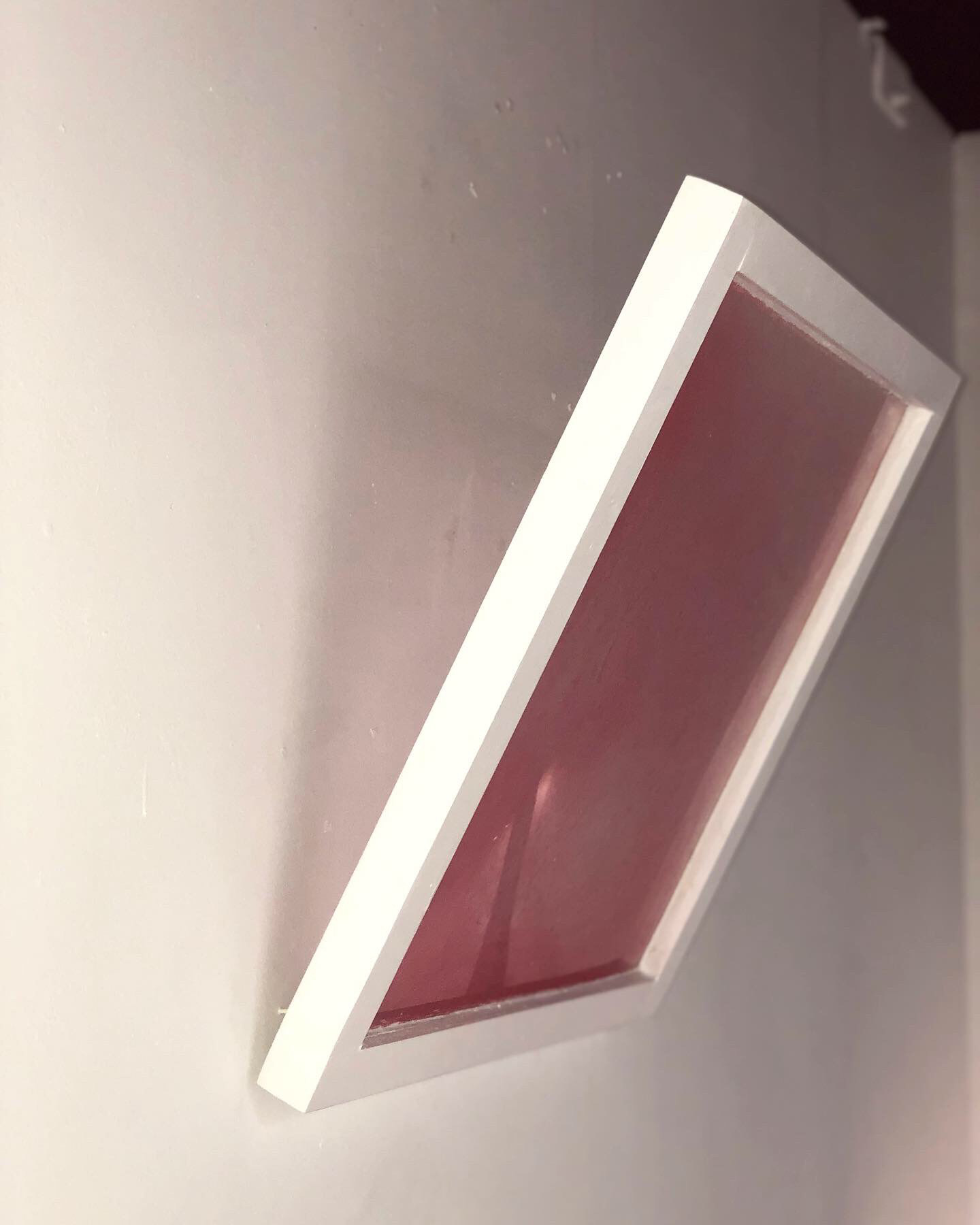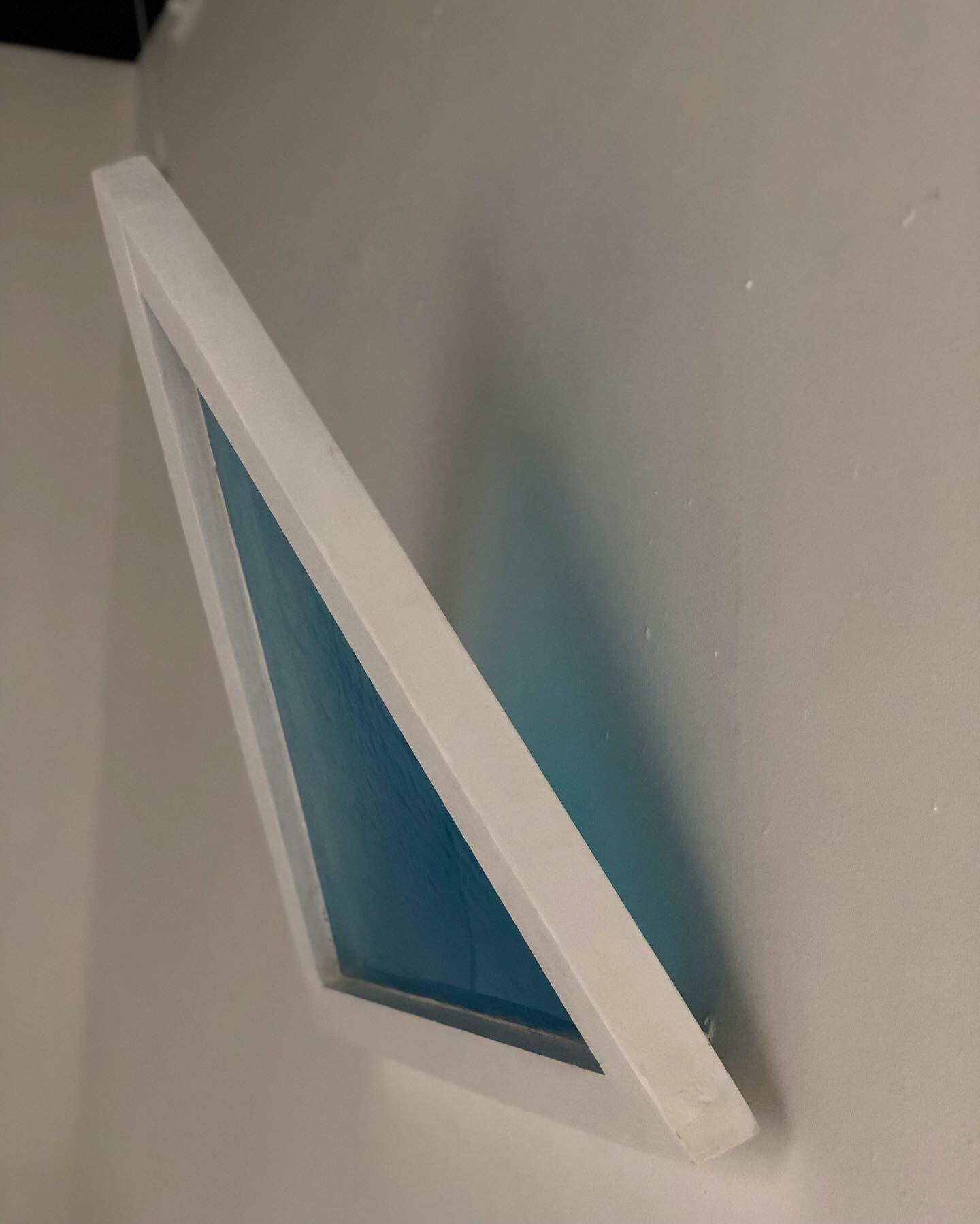 Creating an installation that includes suspended slanted art was a decision made whilst reading. Experience and perception, both key areas of theory that has greatly contributed to the realisation of my art by developing an understanding of the way in which humans experience through the senses and understanding the empirical knowledge the beholder brings to an artwork. As my research has included elements of illusion and theatricality, suspending the acrylic frames on an angle, requires the beholder to look up and through instead of looking at. This viewing experience is all ongoing whilst also being a part of an immersive installation of light, shape and shadow. Creating a room of distorted perception.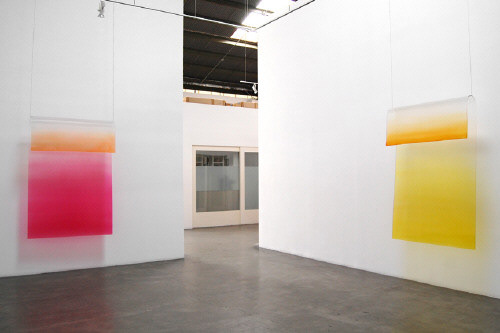 A contemporary painting is often described as a flat plane of colour, sometimes presented flush against the wall or suspended, similarly to Craig Kauffman's work. Kauffman's Loops utilise a suspended technique incorporating steel wire bolted to the ceiling. His Loops, were created using heat to alter the paintings appearance. The candy coloured paintings are created by lacquering one side of the acrylic sheet and the colour palette choices often pairs hues creating a landscape of sunset-like colours. The colours disperse on the wall behind the Loops, creating an additional spatial layer of perception.
This candy-like colouration is something a lot of contemporary artists utilise within their 'paintings' and sculptures. My pastel frames were in response to the vibrantly solid sculptures evident during the 1960s. Although visually pleasant, the sculptures were purely an accessory for inspiration. As an artist, I feel artist responses are a fantastic way to achieve knowledge about an artist's working methods but regarding development as an artist, creating replicas is not beneficial or evokes major development when discovering artistic identity. Replica creation is merely to restore ''what once was'' and an opposing thought to that is; ''what could be'' which is a far more progressive statement.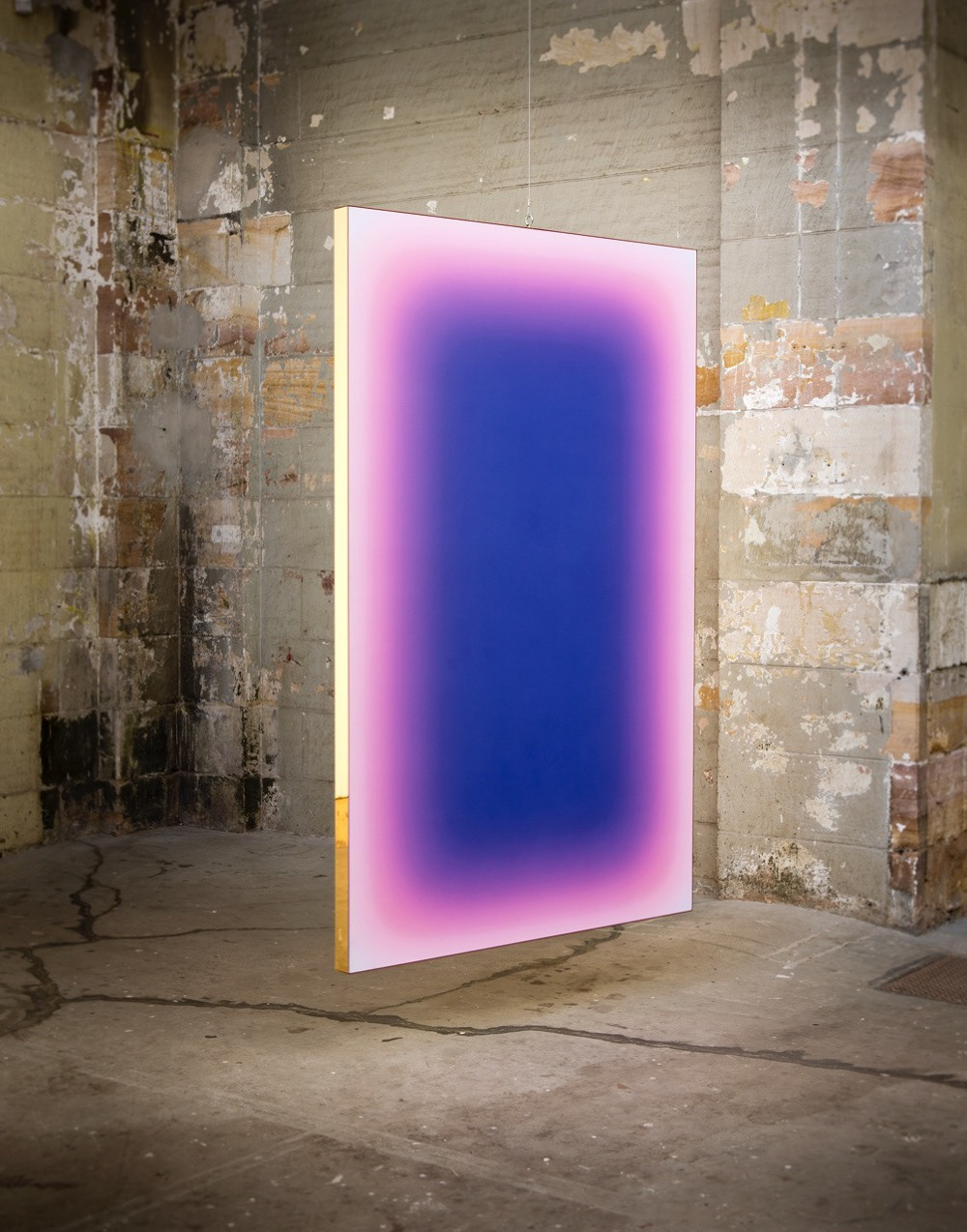 A Sydney based artist, Jonny Niesche, creates spectacular sculptural paintings that evoke a sense of inclusivity of being and allows for a narrative of perceptual distortion, a feeling made evident whilst admiring the rectangular forms slowly spin, shifting light and spatial reflections on the metallic sides of the form. Again, another artist that utilises this alluring colour palette.
This necessity of beholder inclusion is more so evident whilst viewing Niesche's art than Kauffman's. It relates to my earlier experimental discovery of ditching the mirror within my art as it conjured a 'narcissistic necessity'. The reflective quality of the mirror is only evident with presence, an element very clearly included within Niesche's art. Presence has been the key focal point of experimentation for creating an installation for the degree show. As my installation utilises motion sensor lighting, my art would not be complete without presence. My art not only requires presence but also exuberates a presence.
It is an absolute pleasure viewing suspended contemporary art as it emphasises a new way of perceiving and appreciating artwork. Dare I say, a better way of viewing artwork?